"VHS Vault Vol. 1 (Amvest Video)" is the 26th episode of Oddity Archive.
Ben discusses Amvest Video and its odd videos.
Running Gags
Edit
Opening Theme: "Generic Organ Music" (from the Flip the Frog VHS)
Closing Theme: "The Happy Hamsters Go Ghost-Busting" by Unknown
Company Name: Hamster (formerly Chipmunk) Productions
Very End Clip: Michael the Happy Hamster waving, with bunch of unnerving laughs being played as he does this.
The Show That: "will always be there for you at every turn."
Cardboard Box: Grampa
Join Us Next Time: "When I'm asked my several animal rights groups: Why didn't you just let that cute furry little hamster do his thing, I mean what did he ever do to you? God you cold heartless bastard, WHAT'S WRONG WITH YOU?!? "
Hosted By: "The Happy Hamster"
This is the last episode of Season 1.
The "Join Us Next Time" is a knock at the animal rights group PETA and it's infamously overzealous tactics.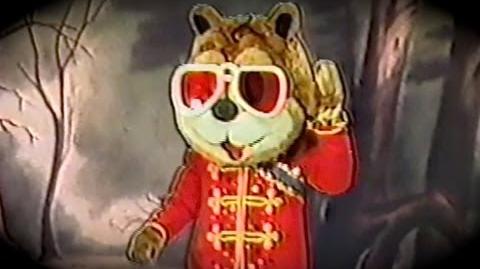 Ad blocker interference detected!
Wikia is a free-to-use site that makes money from advertising. We have a modified experience for viewers using ad blockers

Wikia is not accessible if you've made further modifications. Remove the custom ad blocker rule(s) and the page will load as expected.