"Top (Thanksgiving) Turkeys of the (19)90s" is the twelfth episode of Oddity Archive.
Ben unleashes the Archive's first ever countdown, with two countdown lists.
Opening Theme: "Human Breakdown of Absurdity" - Norm Burns & Singers
Closing Theme: "Flutey" - By Microsoft
Company Name: Trendy Turkey Productions
Very End Clip: Sound of a "tape-recorder" turkey, with the screaming lady soundbite.
The Show That: "Saves your giblets and makes a lovely gravy out of them."
Cardboard Box: Julia Child
Join Us Next Time: "When I actually acquire a CD-i machine and attempt to mutilate Todd Rundgren 's CD-i album "No World Order " into listenability".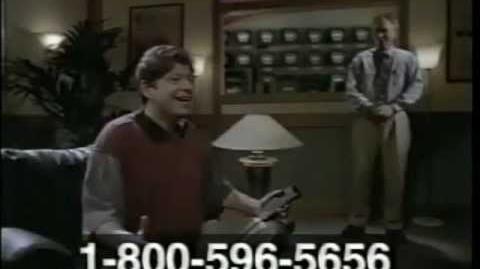 Ad blocker interference detected!
Wikia is a free-to-use site that makes money from advertising. We have a modified experience for viewers using ad blockers

Wikia is not accessible if you've made further modifications. Remove the custom ad blocker rule(s) and the page will load as expected.