"Emergency Broadcast Salute" is the second episode of Oddity Archive.
Ben discusses Civil Defense Broadcasting in the United States (Including CONELRAD, the EBS, and the EAS), and as a bonus, he yells at a EAS Warning he made. He also discusses the EBS false alarm of 1971.
Running Gags
Edit
Company Name: Worse Than Coleman Francis Productions
Very End Clip: Max Headroom and the EAS Duck Fart sound.
The Show That: "Dares to ask hard hitting questions as:" (The 5 Neat Guys sing "Who made the egg salad sandwiches?")
Max Headroom appears again.
This episode is divided into two videos on YouTube, but the commentary of this episode moves them directly into one.
This is the first episode are Ben does the "The Show That" gag.
The 5 Neat Guys gag is taken from the Canadian sketch comedy series SCTV.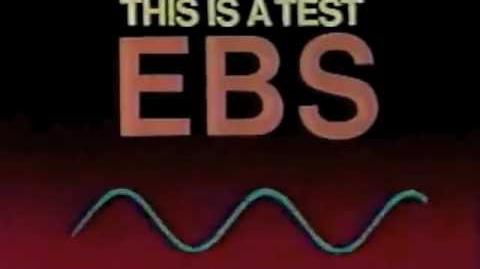 Ad blocker interference detected!
Wikia is a free-to-use site that makes money from advertising. We have a modified experience for viewers using ad blockers

Wikia is not accessible if you've made further modifications. Remove the custom ad blocker rule(s) and the page will load as expected.