"Bicentennial Fever" is the first episode of the second season of Oddity Archive. This is also the first episode in HD (on Blip).
Ben discusses the 1976 Bicentennial of the United States, along with the ideas and products that sprawned from this anniversary.
Super Bowl X Halftime Show (Up With People Riff) - 1976
Couple of Bicentennial Minute Shorts - 1975/1976 (He doesn't riff them, but he does make his own.)
"200" - 1975
Running Gags
Edit
Opening Theme: "U.S. Blues" by The Grateful Dead
Closing Theme: "Afternoon Delight" by Starland Vocal Band; Ben repeatedly asks the song to be turned off.
Company Name: Dissonant Productions
Very End Clip: WJET TV 24 Bicentennial ident
The Show That: None
Cardboard Box: "DOWN WITH UP WITH PEOPLE!!!", A bicentennial Coca-Cola bottle
Join Us Next Time: "As we go looking for a little Afternoon Delight." Then Afternoon Delight plays.
This is the season two premiere of Oddity Archive.
This is also the first episode in HD.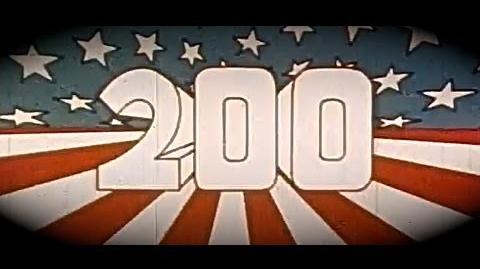 Ad blocker interference detected!
Wikia is a free-to-use site that makes money from advertising. We have a modified experience for viewers using ad blockers

Wikia is not accessible if you've made further modifications. Remove the custom ad blocker rule(s) and the page will load as expected.