"Bicentennial Fever" is the first episode of the second season of Oddity Archive, and the twenty-seventh overall.
Ben discusses the 1976 Bicentennial of the United States, along with the ideas and products that spawned from this anniversary.
Super Bowl X Halftime Show (Up With People Riff) - 1976
Two Bicentennial Minute Shorts - 1975/1976 (He doesn't riff them, but he does make his own.)
"200" - 1975
Running Gags
Edit
Opening Theme: "U.S. Blues" by The Grateful Dead
Closing Theme: "Afternoon Delight" by Starland Vocal Band; Ben repeatedly asks the song to be turned off.
Company Name: Dissonant Productions
Very End Clip: WJET TV 24 Bicentennial ident
The Show That: None
Cardboard Box: "DOWN WITH UP WITH PEOPLE!!!", "UP WITH DOWN WITH PEOPLE!!!", A bicentennial Coca-Cola bottle
Join Us Next Time: "As we go looking for a little afternoon delight", followed by the closing theme.
This is the first episode of the series to be shot in high-def.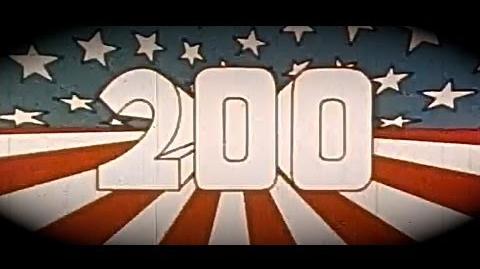 Ad blocker interference detected!
Wikia is a free-to-use site that makes money from advertising. We have a modified experience for viewers using ad blockers

Wikia is not accessible if you've made further modifications. Remove the custom ad blocker rule(s) and the page will load as expected.